About John Marty: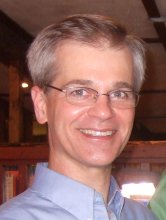 John Marty is a Minnesota State Senator. He has authored numerous consumer protection, government ethics and environmental initiatives. He is an outspoken leader in the fight to remove special interest money from the political process.
Marty describes himself as a conservative progressive:
"I am conservative; frugal with money, personally and in government. I support conservation of natural resources and the environment. Conservative values -- honesty, fairness, and respect are important to me. I work to promote responsibility in government, business, and families.
I am progressive; forward-looking with a vision for a better future. By investing in the health, nutrition and education of young children, we prevent problems before they start -- an ounce of prevention is worth a pound of cure."